10 Days of Giving – 2019 Day 9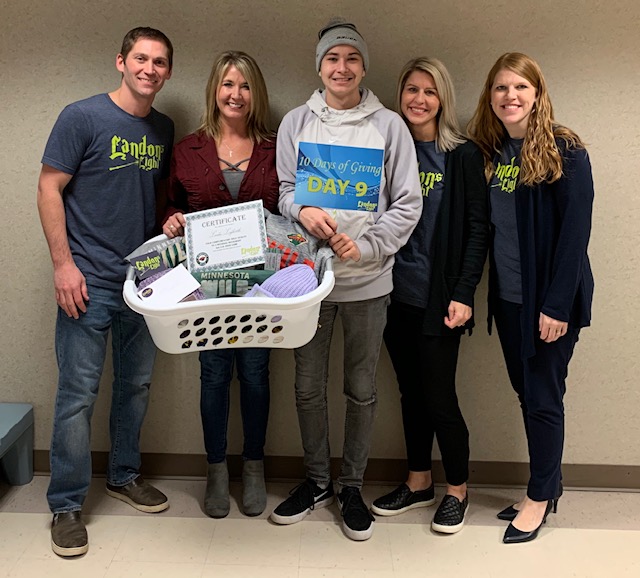 Landen Lizakowski has been chosen as a recipient of the 10 Days of Giving. Landen is 16 years old and is a junior at Davies High School in Fargo. He was diagnosed with Stage 3b Nodular Lymphocyte Predominant Hodgkin Lymphoma on November 8th of this year. He will undergo five cycles of chemotherapy and is currently taking part in his second cycle. Landen has missed a considerable amount of school as the chemotherapy has been tough on his body. Even so, he continues to smile through it all and inspire so many along the way. Landen has two older siblings, and the entire family shares a deep love for hockey.
Landen's Day of Giving includes a basket full of hockey apparel to wear during a weekend getaway to the cities for a Minnesota Wild hockey game. We are happy to cover hotel and travel expenses as well. We are thankful to Minnesota Wild for donating the hockey tickets to Landen and his family. Landon will also have the opportunity to attend a UND hockey game at the Ralph Engelstad Arena in Grand Forks thanks to the generosity of Matt and Stefanie Ellison.
Please join us in praying for Landen and his family as they continue to navigate through his cancer journey. Follow his journey on CaringBridge at https://www.caringbridge.org/visit/landenlizakowski or his Facebook page at https://www.facebook.com/landenlizakowski/.