Landon's Story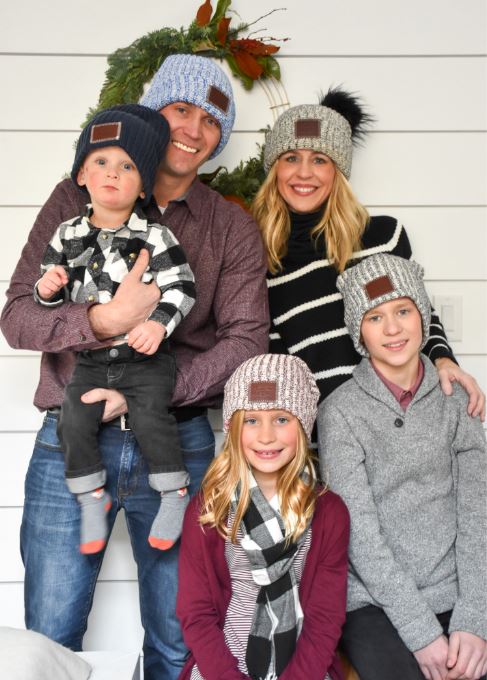 Landon Solberg spread his faith, kindness and compassion for others despite his own circumstances. His faith was unwavering, and his kindness was contagious. Landon's compassion for others could not be concealed as he made his friends and family feel like the greatest versions of themselves in his presence. This was Landon's character long before his cancer diagnosis.
Landon's cancer journey began October 2017 when he started experiencing severe headaches several times a week. Initially, the pediatrician diagnosed him with migraines. However, following extensive workup, multiple brain surgeries and a biopsy, the medical team discovered a high-grade anaplastic astrocytoma located in the thalamus and brainstem. Given the delicate location of the tumor, surgery was not an option. The type and location of the tumor made the response to radiation and chemotherapy unlikely. Yet, Landon's parents knew this was the direction they needed to steer to extend his poor prognosis of one to two years.
Over the course of the next twenty months, Landon completed two different courses of radiation and participated in two chemotherapy trials in Cincinnati, Ohio. He encountered numerous setbacks and bumps in the road during treatment, yet his faith never wavered. During times of uncertainty, he would share with his parents that God knew his body better than any doctor or nurse.
Landon made God the center of his physical, emotional and spiritual well-being from a young age. In preschool, he routinely expressed to his parents that chapel time was his favorite part of the day. His faith flourished even more when he started attending Prairie Heights Community Church and was invited to multiple events through the Carson Wentz AO1 Foundation. Devotionals and journaling developed into a daily priority. He felt a strong calling to volunteer in the preschool room at church before and during his cancer journey. Many people throughout the community found a renewed sense of hope and faith by following Landon's example. Landon guided those around him through dark times with his ability to trust in God's plan and live life to its fullest.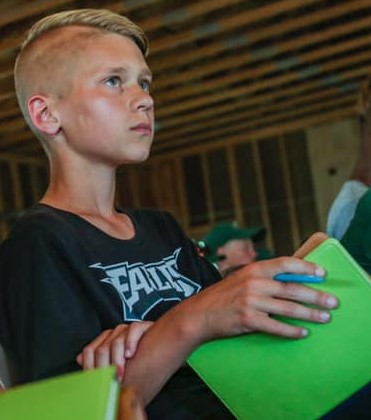 Kindness was a trait Landon never had to be taught as it was instilled in his character as a young boy. He had the unique ability to demonstrate competitive kindness when playing sports. He was always willing to offer a hand to a fallen player and did not allow his spirit to waver when the competition grew tough. When his body began to fail, he remained on the sidelines as his teammates' most loyal fan. Landon also excelled in academics and had a special gift of teaching other students with a calm and gentle approach. He would have been a 6th grader at Liberty Middle School in West Fargo, North Dakota. He made others around him feel significant, which spoke volumes about him as a person. God was simply preparing him to be a teacher to many through his steadfast faith, strength and courage during life's hardships. Even though Landon's love and competitive nature for academics and sports was strong, he never allowed it to alter his morals or character.
Landon was loyal and devoted to his friends and family. He found joy and goodness in every day. Whether he was taking part in imaginary play with younger friends or sharing in a game of rummy with his grandparents, he was happy and grateful for the experience. He had a natural ability to connect with people of all ages through his kindness and compassion for others.
The Landon's Light Foundation has been created to share the pieces of Landon that brought so many of us together. Cancer did not define Landon. His faith, kindness, compassion, strength and courage defined him. The values he demonstrated throughout his life served as an inspiration to many. We plan to honor the lasting impact of his life by shining his light and teaching others to simply "Live like Landon."
"When you die, it does not mean that you lose to cancer. You beat cancer by how you live, why you live, and the manner in which you live."
~Stuart Scott