10 Days of Giving – Day 5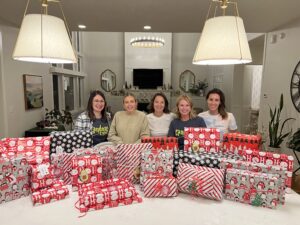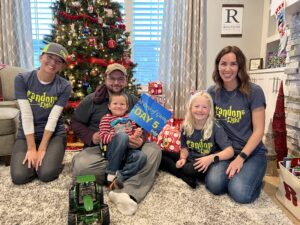 John Sanders is a 4-year-old boy from Kensal, ND who has been bravely battling Acute Lymphoblastic Leukemia (ALL) since October 2020. He receives treatment at Sanford Roger Maris Cancer Center and transitioned into the maintenance phase this fall. He will continue to travel to Fargo for treatment, once a month, for the next two years. John has shown incredible strength and bravery navigating his diagnosis. He is so full of joy and when he smiles, he lights up the entire room. John is the sweetest boy who loves animals, building with his tools, machinery, and tractors.
John has two sisters, Charle (5) and Abby (2). John's parents, Paul and Katherine, have been by his side each step of the way and are highly dedicated to ensuring he receives the best possible care and outcome. They continue to navigate the challenges of this journey, continuous travel and the demands of their busy home life with a great deal of positivity and grace.
John's Day of Giving included a variety of fun presents and surprises tailored to all his favorite things; including tools to help him build and a very special Tractor. The amazing group of volunteers also picked out special presents for Charle and Abby that are sure to bring smiles to their faces and a little extra joy this holiday season. John's treatment requires a significant amount of travel, and we hope to lessen the continued financial burden by providing the family with gift cards to assist in those expenses.
A special Thank You to the incredible team of volunteers that worked their magic to make John's Day of Giving personalized, fun and very special: Cara Christenson, Darci Miller, Missy Larson, Jessica Van Veen and Alex Kehrberg. Please join us in praying for John and his family as they continue to navigate his cancer journey and fight this courageous battle. Our Prayers also include continued positive results, safe travels and being able to celebrate Christmas together as a family. Stay brave John, Landon's Light continues to shine on you!