10 Days of Giving – Day 8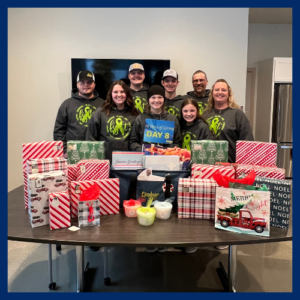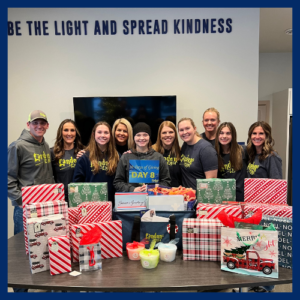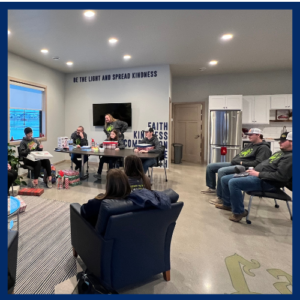 Bailey is a genuine and kind-hearted 16-year-old girl from Sheyenne, ND. Instead of celebrating as every sweet sixteen-year-old deserves, she was given the unfortunate diagnosis of Hodgkins Lymphoma one week before her birthday in September. She is currently receiving chemo treatment at Roger Maris Cancer Center and bravely completed her 6th round this week. She enjoys volleyball and basketball and continues to have a positive attitude and beautiful smile as she courageously battles cancer.
Bailey is one of the fab five Jacobson children. You can feel the love her siblings, Kindra, Hunter, Layton and Taylin have for her and one another. Bailey's parents, Ryan and Karla, have once again found themselves in the incredibly heartbreaking position of receiving the devastating news their child has cancer. Five years ago, Bailey's sister, Taylin, was diagnosed with the same cancer, Hodgkins Lymphoma, at the age of 5. This incredible family is relying on their faith, community and one another to navigate this journey and BEAT cancer for a second time!
Bailey's Day of Giving was filled with thoughtfully chosen gifts to brighten her day. Our amazing volunteers picked out trend setting items perfect for a teenage girl. They also included gifts for Bailey's siblings and parents. The volunteers wanted to provide a fun experience for the entire family to relax and create lasting memories together. They included an overnight stay here in Fargo at the Delta, dinner at one of their favorite restaurants and the opportunity for Bailey to be properly pampered with a facial and additional shopping. We also hope to lessen the continued financial burden by providing the family with travel-related gift cards.
A special Thank You to the incredible team of volunteers that worked their magic to make Bailey's Day of Giving personalized, fun and extra special: Anna Vandevoort, Beth Mauch, Hadley Steffen, Lisa and Marley Budeau, Allison and Addi Kill. An additional thank you to Lisa Budeau for helping WDAY share this beautiful family's story of resiliency and love!
We would also like to express our sincere gratitude to the Delta for generously partnering with us to provide the overnight stay and Fargo Center for Dermatology for providing the facial for Bailey and a guest. Thank you for helping us provide a joy-filled experience for this deserving family!
Please join us in praying for Bailey and her family as they continue to navigate her cancer journey. Our prayers include successful treatment and safe travel as they continue to drive to Fargo every other week. We also pray that Bailey and Taylin will soon be celebrating together as Sisters who both BEAT Cancer! Keep Battling Bailey, Landon's Light is shining Brightly on you!