10 Days of Giving – 2019 Day 7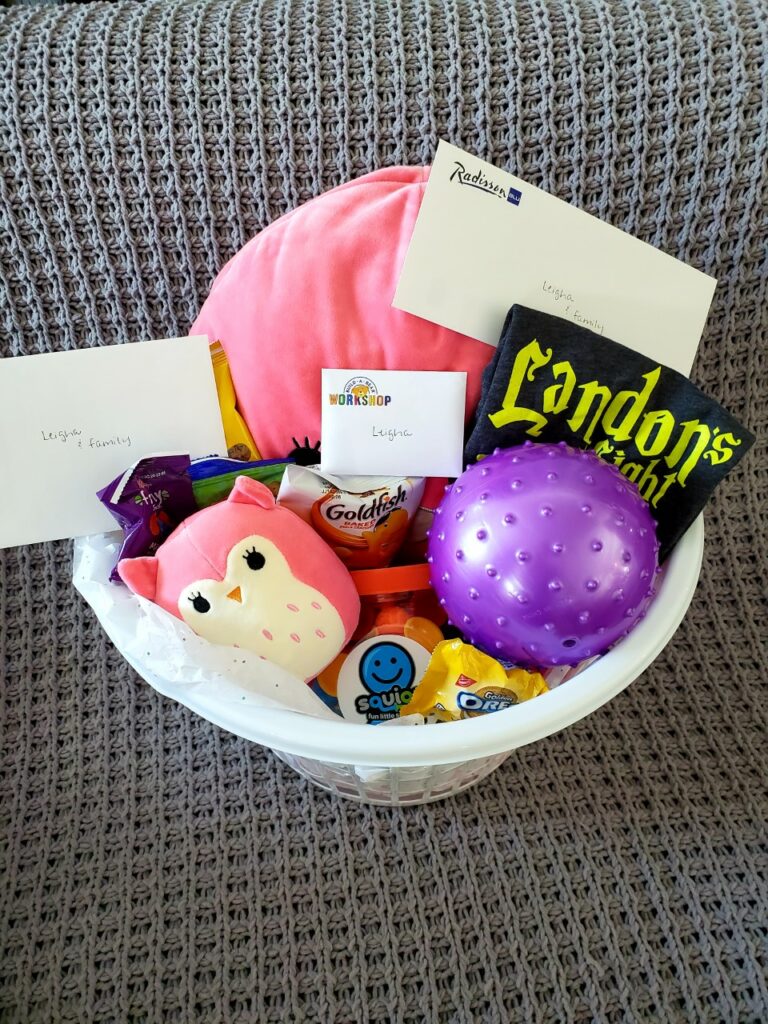 Leigha Ness has been chosen as a recipient of the 10 Days of Giving. Leigha is a 2-year-old fighting rhabdomyosarcoma, a type of cancer that forms in soft tissues. She was diagnosed on July 8th of this year and is currently receiving chemotherapy. She recently rang the bell at Roger Maris after finishing six weeks of radiation like a champ!
Leigha's Day of Giving includes fun-filled baskets for her and her mother along with an overnight getaway to the Radisson Blu at Mall of America. She will also have the opportunity to explore the Build-a-Bear shop and visit many other attractions offered at the Mall of America. We are excited Leigha and her mother will be able to create lasting memories through this experience.
Please join us in praying for Leigha and her family as they continue to navigate and fight this courageous battle. Follow her journey on https://www.facebook.com/Love4Leigha/.