Mary Ellen Rolfson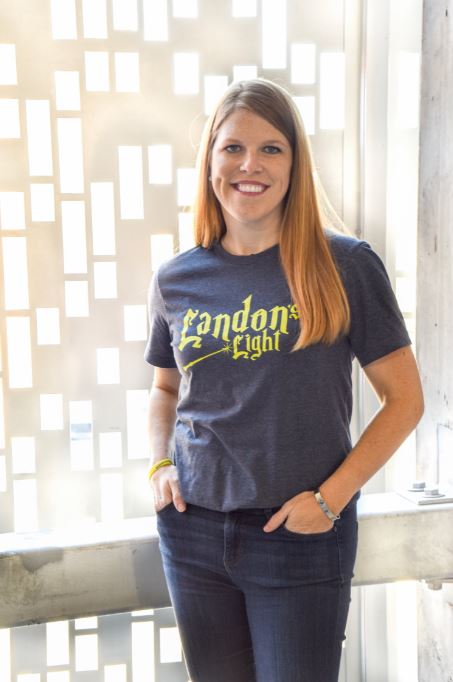 "Landon's courage, strength, bravery, peacefulness and unwavering faith wasn't like anything I had ever seen in an adult, much less a child battling a life-threatening brain tumor. Landon's kindness was woven into his daily interactions since he was born. He inspired me to be a better person and live a life full of significance and purpose. I want to live like Landon!"
Mary Ellen is honored and humbled to be a part of the Landon's Light Foundation at the ground-breaking phase. She believes when you align your passion with giving, it feels as though you can never give enough of your time, talent, or resources.
Mary Ellen and her family have been close family friends with the Solberg family for many years. Landon and Parker, Mary Ellen's son, had an immeasurable bond since before they could walk.
She is eager to carry on Landon's legacy by spreading his light and kindness throughout our community. To support and brighten another child and family's day will bring significant and mutual joy.
Mary Ellen is originally from Bismarck, ND and has called the Fargo-Moorhead community home since attending MSUM in 1999 where she obtained a bachelor's degree in accounting. She has learned effective leadership, collaboration and valuable relationship building through her advancements in the corporate world over the past two decades. Most recently she served as the CFO for West Acres Development, LLC.
Alongside the demands of her accounting career, she has continually devoted her talents and resources to the growth of certain non-profits in the community that were meaningful to her. She served on the Ronald McDonald House Charities of the Red River Valley board of directors from 2012 through 2018. During that time, she held the roles of President, Financial VP, Advisory Board Member and served on the Sweetheart Ball Committee. She also served on the Governance Committee for the YWCA in 2019.
Mary Ellen was a founding board member of the Landon's Light Foundation in 2019 and was named the Executive Director in November 2020. She and her husband, Mikkal, have three active boys, Parker (16), Brayden (13) and Cullen (7).